Latest News
PAY YOUR DUES!
(5/24/2018)
We have reached the end of the second week of the season. Everyone's dues need to be paid up now. If they are not then please contact the MVDO tresurer or another board member and make arrangements to pay your dues. Next week the names of all players not paid will be listed here on the home page. Any games played by these players will result in a forfeit. We don't want that to happen. So please contact the board and pay your dues. Thank you.
---
Dart Tournament Saturday May 26 - 4 pm @ Hotshots-Fenton
(5/13/2018)
Please come out and have a great time for a great cause.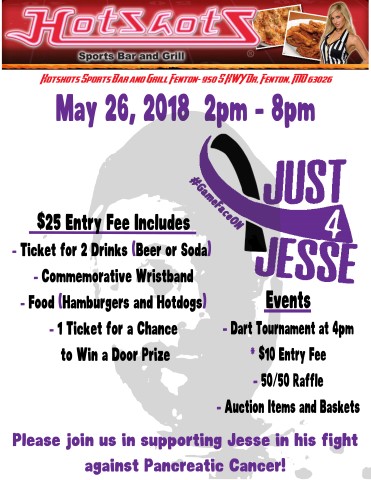 ---
MVDO Spring 2018 City Playoff Results
(5/8/2018)
Congratulations to all the winners

Open Team Championship
Arnold Bowl (Jim Herget) - Open Team Champion
Hotshots #5 (Jim Pruehsner) - Open 'B' Team Champion

Open Doubles Championship
Larry J's (Bobby Hasty) - Open Doubles Champion
Hotshots #6 (Jimmy Glore) - 'B' Doubles Champion

Open Cricket Championship
Hotshots #10 (Jim Herget) - Open Cricket Champions
Hotshots #12 (John Lato) - Open 'B' Cricket Champions

---
Ratings and player history has been updated!
(5/8/2018)
Players ratings and player history from the Spring 2018 season have been updated.
---
MVDO Changes coming!
(3/18/2018)
The MVDO is changing the Tuesday and Thursday doubles playoffs. We will now follow the same format as Monday and Wednesday. In the first week of the playoffs the first place team will host the furth place team at their bar. The second place team will host the third place team at their bar. In week two the highest seeded team that won in week one will host the other winner in week two of the playoffs. The Tuesday Open Doubles Championship will be held on the Friday night of Championship week. Thursday Mixed and Cricket Championships will be held on the Sunday after 4-person B/C City Championship Saturday. This change will be implemented this season.
The MVDO is also changing the classification of a 'C' player. Any player rated 120 and below will be considered a 'C' player. We have done this at the MVDO Open for a number of years and will now implement it in league play. What this means is any division that ends up as a 120 or below rated division will be playing the 'C' format and will be eligible for the 'C' City Championship. This will also mean an adjustment to MVP qualification, any 'B' player that is within 20 points of a 'C' division rating will be eligible to win the divisions MVP.
Both these changes will be added/adjusted in the league rules.
---
Gateway Youth Dart Leagues is Back!
(3/18/2018)
The Gateway Youth Darts League is back. Longtime dart player Mark Lacombe will be the host again and there often are many surprise tutors from some of the best dart players in the area. The league runs every Sunday from 12:00 pm - 2:00 PM and is for kids age 7 to 19. The season runs till 5/20 and there will be trophies and awards and an end of season award ceremony on 6/3. This is all free. For more info check out the Gateway Youth Dart Leagues on Facebook or contact Mark Lacombe through Facebook.
Why should your child play the Gateway Youth Dart League? Because darts does the following things:
develops hand eye coordination
improves math skills
teaches team building concepts
helps in decision making
teaches responsibility
improves social skills
improves self worth and self esteem
teaches good sportsmanship
its FUN!
---
What do you do if you have an issue/complaint in the league?
(9/3/2015)
If in the course of league play you encounter a situation or issue that requires assistance, here is a simple guide to follow:
Rules/Regulations issue - First, check the MVDO rules on the MVDO website - League Rules. If it is not in the league rules go to the ADO Tournament Rules on the ADO website - ADO website. If you still can't find it, ask your division rep first, reps are listed on the MVDO website - Executive Board. If you can't get your division rep, then try another Board member. If you have a complaint about a rule or regulation, it should be brought up at the preseason captains meeting and if a change is necessary, a vote of the membership will be held at the yearly election/MVDO Open in January.
Conduct/Discipline issue - First, contact your division rep, reps are listed on the MVDO website - Executive Board. If you can't get your division rep, then try another Board member.
Protests - Protests must be filed in writing to an MVDO Board member (an email will suffice). Preferably the league Vice President as they are in charge of protests. Email addresses found here - Executive Board. A $10 fee must be sent in with a protest. It will be refunded if protest is uphelp. The protest process is defined in the league rules - League Rules.
Website/Score/Reschedule issues - Contact league web masters and statisticians Dave Madison or Chuck Solinski. Or call 636-447-4003 the league answering machine.
---